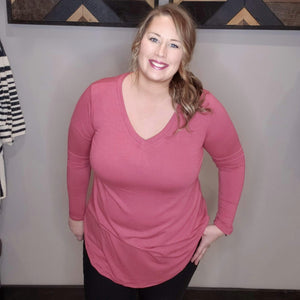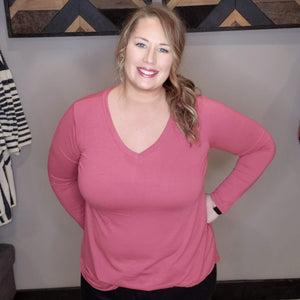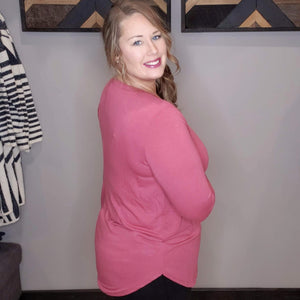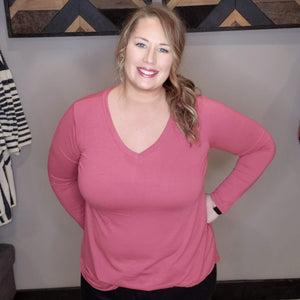 The Basic Long Sleeve Tee - Rose
Long Sleeves. V-neck Style. Like a Coral in Color. Looser fit through midsection. Rounded hem.
Zenana Brand.
Polyester: 57%
Rayon: 38%
Spandex: 5%

Model is wearing an XL. She is a true XL. Photos show untucked and tucked fit. Fits True to Size.
S: 2-4
M: 4-6
L: 8-12
XL: 12-14
1X: 16-18
2X: 20-22
3X: 22-24