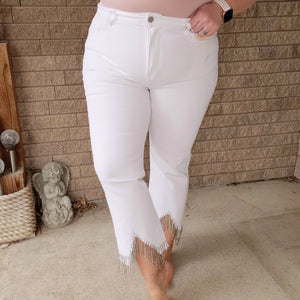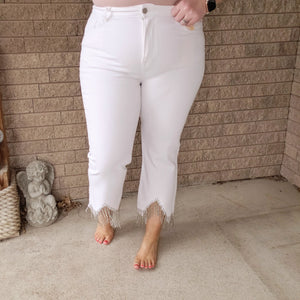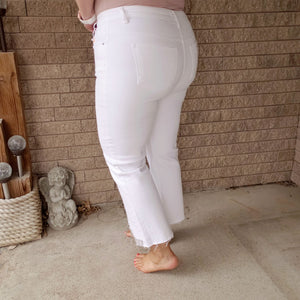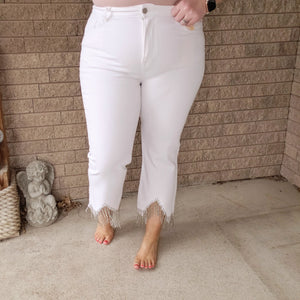 The Tyler Rhinestone Jeans - Risen - White
High-Rise Rhinestone fringe hem detail jeans. Straight style. Rhinestones easily come off if you just want a simple white jean, you will just need a seam-ripper. More of a thicker denim feel versus a jegging. Not see-through.
Risen Brand.
Cotton: 98%
Spandex: 2%
Rise: 14"
Inseam: 26" on jeans or 28" with rhinestone fringe.
Model is wearing a 1XL, she is a true XL with a 42DD bust. Size 16 or 34" waist and 5'9" for comparison. Fits True to Size to her normal Risen brand sizing.

1XL: 16-18
2XL: 20-22
3XL: 22-24